Case Study
StEPS Podiatry - Pioneering motion analysis could help prolong football careers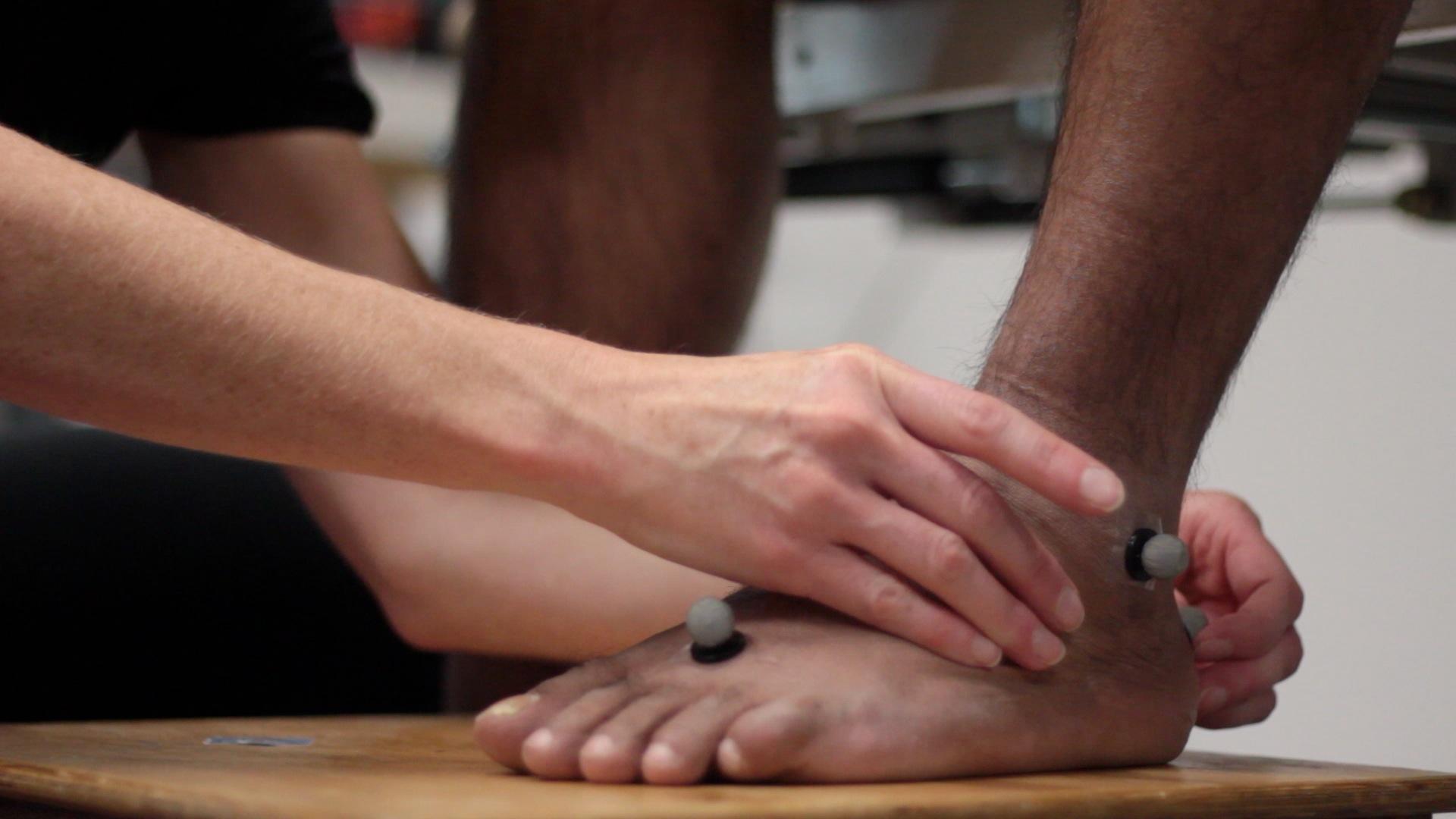 Partners
University of Strathclyde

Sectors
Life and Chemical Sciences
Tourism and Leisure

The Company
Established in 2011, StEPS Podiatry, run by Vicki Cameron, is an award winning private podiatrist clinic covering Ayrshire and Glasgow.
Currently the official podiatrist to the Scottish Football Association (SFA), Vicki has also worked with Celtic Football Team and the Scottish Athletics Team giving her an in depth understanding of the demands placed on professional athletes. Keen to position her practice at the forefront of sports injuries, Vicki was aware that there was a need for specialist preventative equipment that could only be developed through pioneering research.
The Business Challenge
More than 80% of sports injuries are caused by repetitive strain to muscles, bones, tendons and ligaments and there is a 70% chance of re-injury within this group, leading to significant health and cost implications for players and teams alike. Current treatments are aimed at limiting this strain through functional foot orthosis such as special insoles, but Vicki wanted to create a screening tool to catch symptoms early and so prevent injury development in the first instance.
The Solution
Having worked with Strathclyde University in 2014, Vicki was well aware of the support and facilities available through Scotland's universities and after meeting Mari Findlay, Business Engagement Executive at Interface, at a local 1:1 Business Support Clinic, she was keen to work with academia again.
Mari worked with Vicki to explore the project objectives and was able to identify a number of academic partners who would have the right expertise and the right facilities to conduct the research. Mari also identified a number of funding options which would help offset the costs of the project and allow Vicki to work with her chosen institution.
As Mari explains, "I often meet entrepreneurs with really great ideas who don't know how to get them off the ground. They either don't have the expertise in house or the finances to approach external support. At Interface we have connections to industry experts in each of Scotland's universities and we can identify funding which will cover their costs."
Thanks to Mari's support, and with £5,000 of SFC Innovation Voucher funding, Vicki was able to embark on a project with the University of Strathclyde giving her access to highly specialised equipment including the Vicon Motion Analysis system, a 3D gait analysis machine which, in addition to video, uses both lasers and micro cameras to create a highly detailed 3D image of the foot. A range of information obtained from the scan, such as arch height and the alignment of the Achilles with the leg, is assessed and has provided Vicki with valuable data which she can use in the development of her preventative screening equipment.
As Vicki comments:
"Working with Interface has enabled me to access the most innovative equipment at Strathclyde University.
That's been a big innovation for us; really being able to use the most cutting edge technology with the most elite athletes, to do something that has never been done before in podiatry.
I found the application process really easy, these pieces of equipment are normally housed in academia and so for a small business to get their hands on them is quite unique – Interface made that possible."
Please note that Interface administers the Innovation Voucher Scheme on behalf of the Scottish Funding Council. All funding applications are reviewed on a case by case basis by the Scottish Funding Council, guidelines can be found here.