Event
techUK event on how Scotland's tech ecosystem is supporting economic growth and productivity?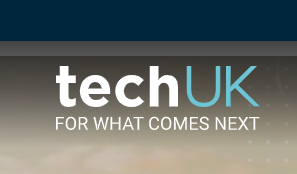 Future economic growth could be held back because of the 'stark regional divides' in the UK's technology sector, as shown by the results in the Local Digital Capital Index 2022.
techUK is committed to developing strong local economies across our nations and regions that ensure the tech sector is at the forefront of delivering new and improved services, products, careers, companies and helping to tackle climate change. As part of techUK's plans they are holding a number of sessions and events across the UK.
The first of these sessions will be hosted by KPMG on 2 February in Edinburgh, with Scottish Government and other stakeholders invited. We are delighted to be partnering with KPMG and to be joined by David Gimson, Director, Infrastructure, Government and Healthcare Consulting – Scotland for the discussion.
Agenda
The event will include an SME tech panel looking at the opportunities and challenges for tech firms (especially SMEs) in Scotland, and how SMEs in Scotland are helping to grow the economy, innovate and create new jobs. We'll also discuss the impacts of the Scottish tech ecosystem, before we have a fireside chat with Mark Logan, Chief Entrepreneur to the Scottish Government. Mark is the former COO at SkyScanner, and as the Chief Entrepreneur to the Scottish Government led the Scottish Technology Ecosystem Review in 2020 which aided techUK in the development of our Local Digital Capital (LDC) Index.
A great opportunity for all local stakeholders to have their say.